I have never enjoyed a show about people just chatting and hanging out so much. Maybe not since, what, Seinfeld? Another show about nothing that seems to say everything.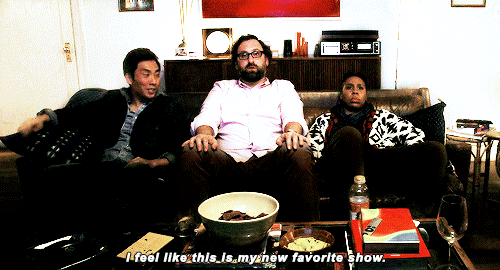 While the use of Ansari's real parents to play Dev's (the lead character's) parents led to some cringe-worthy moments (because of the acting), they were still really cute and the greater purpose of the Netflix episodes made it all very forgivable.
It's refreshing to see "TV" tackle topics like diversity, feminism, and ageism with such fluency and ease.
We're looking forward to season 2.
["BLA and GB Gabbler" (really just a pen name – singular) are the Editor and Narrator behind THE AUTOMATION, vol. 1 of the Circo del Herrero series. They are on facebook, twitter, tumblr, goodreads, and Vulcan's shit list.]