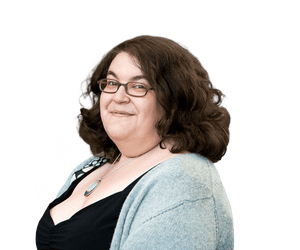 "And let's not even get on to the people who say things like "data is a story", "products are a story", "your robo-vacuum cleaner has a story to tell you". No it isn't, no they're not, and no – unless artificial intelligence has come on much faster than anticipated – it doesn't.
But more aggravating even than this are the forums, summits, breakout sessions and seminars on "digital literature" run by exceedingly well-meaning arts people who can talk for hours about what the future might be for storytelling in this new technological age – whether we might produce hyperlinked or interactive or multi-stranded novels and poems – without apparently noticing that video games exist. And they don't just exist! They're the most lucrative, fastest-growing medium of our age. Your experimental technological literature is already here; it's the noise you're trying to get your children to turn down while you pen your thoughts about the future of location-based storytelling. 
When I bring this up with arts and literary types, I often get the sort of "oh come, come" response that can only emerge from someone who has no familiarity whatsoever with what video games are, have been, and can be. "You can't claim that Grand Theft Auto has literary merit," they say. Maybe you can – plenty of people have – but no, I wouldn't cite GTA as fascinating experimental literature any more than I'd cite robo-Godzilla-fighting blockbuster Pacific Rim as an example of avant-garde film-making (it's fun though).
But are there video games experimenting with more interesting storytelling than any "digital literature" project I've seen? Yes, certainly. And if you want to think of yourself as well read, or well cultured, you need to engage with them.
…
But we can't afford that kind of thinking any more. Being culturally educated about video games is as important as going to museums or learning about opera.Games often manage to be both great art and an economic powerhouse; we're doing ourselves and the next generation a disservice if we don't take that seriously."
[Via]